June 2019
| Mon | Tue | Wed | Thu | Fri | Sat | Sun |
| --- | --- | --- | --- | --- | --- | --- |
| | | | | | 1 | 2 |
| 3 | 4 | 5 | 6 | 7 | 8 | 9 |
| 10 | 11 | 12 | 13 | 14 | 15 | 16 |
| 17 | 18 | 19 | 20 | 21 | 22 | 23 |
| 24 | 25 | 26 | 27 | 28 | 29 | 30 |
Calendar

Top posting users this week
Statistics
We have
25
registered users
The newest registered user is
The_Guide
Our users have posted a total of
150
messages in
49
subjects
Who is online?
In total there is
1
user online :: 0 Registered, 0 Hidden and 1 Guest
None
Most users ever online was
11
on Tue Nov 27, 2018 12:07 am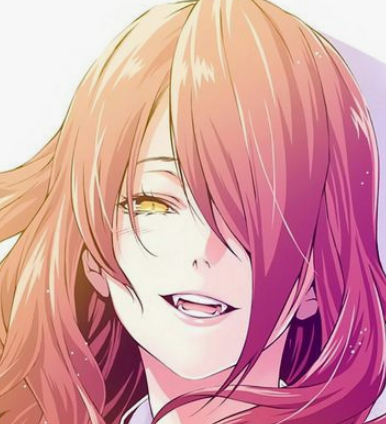 Name: Touko Ann Sakaki  (逆気 アン 動子)
Hero Name: ReDirect
Age:  21 years old
Birthday:  11/29/1997
Gender:  Female
Alignment:  Hero
Physical Attributes

Height:  5'11"
Weight:  Rude.
Hair: When worn down, Touko's wavy mid-back length hair starts from the root as an eye catching scarlet that gradually fades into a deep shade of gold and then further fades to nearly green-yellow at the ends. When left to its own devices, it has the unfortunate tendency to frizz and curl, making the thick length immensely difficult and time consuming to deal with. Most of the time, however, she wears her hair scraped tightly back out of her face and pulled into two braided buns; one on either side of her head and often liberally decorated with sequined hair ties, baubles, and other bright and shiny hair accessories. She has several jagged scars, light in color thanks to their age, stretching up and disappearing into her hairline.
Eyes:  Touko's eyes are a vibrant green bordering on gold the grand majority of the time she is bouncing about. Often slathered in brightly colored make up and false eyelashes, it's difficult to know what her eyes truly look like as a result. Her Quirk affects the color by how much energy she has both stored up; cooler tones imply a low energy reserve-- an excellent indicator of poor health too-- and warm tones indicate a high level of energy with white signifying a complete and total overload that will potentially kill her unless released.
Physical Structure:  Touko is a girl of far above average height inherited from her military mother and her family of ridiculously tall people. Standing at a long legged and proud five feet, eleven inches tall (or one hundred and eighty centimeters for those in the sane parts of the world, as she'd say) and weighing at a
perfectly normal weight
for someone of her athletic and on the go-go-go schedule, Touko's confidence in herself and her abilities seems unshakeable by body language alone. Her head is always held high, she's always standing straight and with an assertive bordering on aggressive slant to her body language, eyes and face expressive, and her voice cheerful... and never really quiet. While she is lacking hips, and forever curses her Japanese heritage as a result, she did manage to inherit her mother's side of the family's bust size; giving her a top heavy appearance in an otherwise perfectly athletic form.
Her current goal is to find a happy balance between having feminine charm and wiles physically and maintaining her strong heroic form; it's not going very well.
Clothing & Style: Touko likes standing out. A lot. As a result of her time spent in Japan, she has fully embraced some of the more popular forms of Japanese Street Fashion; specifically
decora kei
,
kuroi niji
, and
visual kei
. Wearing an eclectic combination of bright colors, pastels, and even black to throw the former two into even more focus, she is absolutely aware of the stares she gets walking down the street and has absolutely no care about whatever it is other people think.
Decora kei
, after all, is all about wearing what makes a person happiest and showing off their accessory collection-- especially if it's
cute and colorful
-- and she loves the idea of bucking society's expectations and expressing herself however she pleases. She does, on occasion, come out with something
almost
normal; though those occasions are few and
very
far between when she can help it. As a college student, she's more than happy to flaunt the school's lax dress code, given Japan's own fairly strict standards in comparison from her high school and middle school days.
This also extends to her make up; thickly applied and brightly colored rainbow shades of eyeliner, eye shadow, false lashes and lip color make even the boldest think twice about getting near her. One might even say she is an eyesore to all but the most enthusiastic of color loving folk. The garish makeup also does an excellent job of hiding the grand majority of the scars that linger from a villain attack that happened at her grade school eleven years ago.  She does run her own Instagram page on her free time and hopes to eventually become an influencer on YouTube for the American
kei
style loving audiences.
Hero Outfit: After a good deal of frustration, angst, and plenty of angry to passive aggressive texting at 3am, Touko reached an appropriate level of compromise with those in charge of designing her equipment and costume. Her costume is rather reminiscent of an Olympic figure skater; a specially shock absorbing body suit in soft black covers her from just beneath the chin to her feet and hands, a scarlet lined gold 'dress' with a plunging neckline and pleated skirt is layered over top, joined in five places from the throat at the beginning to just below the navel for the last with seemingly decorative "glass" beads that secure the scarlet laces together. Gold armored bracers and shin guards offer further protection against her foes to break up the sheer amount of dark coloration on her body.
A white, featureless half-mask with a single eye hole covers the right side, and thus the scarred half, of her face; lending her an unintentionally villainous appearance to the unsuspecting and unfamiliar. In a nod to her love of and dream of becoming
the
ultimate magical girl and hero of her time, decorative crystals are peppered about the main part of the black body suit in a wave-like pattern along the left leg and both shoulders and wrists. Specialized boots clad her feet, made of similar shock absorbing material and are weighted both to help keep her grounded in combat, as well as to help increase potential energy generation as a result.  
Psychological Profile

Personality: Bubbly, cheerful, and extroverted, Touko is a young woman on a mission and has all the drive, plans, and plots to fulfill her ultimate dream; become
The
Ultimate Magical Girl Hero. Highly motivated in her quest to fulfill her dream, Touko does everything she can to embody the 'best' traits she's seen in every magical girl series ever launched; failed or successful. Being cheerful and kind takes utmost priority, because one can't have a depressed and mean magical girl; it's just not in the story line until much later on and only during appropriate times. Bringing light into someone else's dark world is always something she's aiming to do; be it quite literally giving someone a new model of an anti-depression sun lamp, buying them a coffee so they smile, or somehow "saving" the day the way she knows she's supposed to. She surrounds herself with bright colors, especially if wearing something dark, so as to remind herself and the rest of the world that there is always happiness and light and good things even in the darkest of times, and cute things; up to and including her never ending quest for the elusive talking animal companion. She knows there's one out there just
waiting
to meet her, she just hasn't found them yet!
Beneath the exterior facade is a troubled young woman desperately clinging to an idealized form of herself; hoping that if she can attain her dream, everything that she fears will all go away and she'll come out of it unbreakable and unbeatable; unlike her childhood introduction to heroes and villains. She is clingy and has a proclivity toward working herself until her energy stores are depleted and she ends up violently sick as a result. Touko goes out of her way to prove that she is, in fact, worthy of being called a Hero and doesn't easily accept 'no' as an answer-- usually to her own detriment.
Motives: Touko aspires to introduce a new brand of hero into the world; magical girls. Female centric heroes who are equal parts hero and idols who carry an aura of mystery and intrigue about them even as they pursue and vanquish evil while trying to live a normal life. To do so, she wants to get the idea super popular and be the very first, and thus, the greatest that all who will surely follow in her footsteps will want to be just like.
In reality, Touko wants to gain enough power to 'purify' and remove the threat of a villain in its entirety; even at the cost of her own life. A world needs heroes; not villains.
Quirk: Interception

Quirk Type: Emitter
Power of Ability: In a nutshell, ReDirect's entire power is to interfere and intervene in a villain's attack against innocent people and the heroes who come to their defense by interrupting the attack before it can connect and removing the force from it-- only to return it to the user or use their own momentum against them. Her Quirk enables her to absorb the kinetic energy behind any attack she can see coming and "redirect" it to diminish or outright cancel out the threat entirely. As a result, it makes her incredibly useful against the grand majority of brute force fighters and those who use tangible forms of attack by removing their threat and "taking control" instead.
While useful with a great deal of potential for strengthening and refining her Quirk, Touko's weaknesses come in a variety of forms; if she can't see the attack coming? She's unable to do anything about it. If she can't physically
touch
the incoming attack/attacker, she is unable to utilize her Quirk. Absorbing
too much
kinetic energy has a severely detrimental effect on her body indicated by her body temperature (prone to severe fevers when too much energy is absorbed, her eye color is a warning indicator of this) and not absorbing
enough
also weakens her.
In order to balance her Quirk's impact on her body, Touko is experimenting with some new technology and gadgets meant to help regulate and focus her "redirection" of energy, as well as her "interference" and "integration" of said kinetic energy she takes in combat; her suit is built to keep her cool in case of a fever outbreak, and her bracers and leg guards are built to absorb and return energy back to the one she takes it from with interest at the push of a switch.
History

Every child grows up with a dream of becoming
Someone Important.
A singer, dancer, actor, or president. Dreams are what fuel the mind and motivate the soul from childhood long into the point in which a person prepares to pass from this life into the great beyond.
Touko was raised as a normal, if overly bubbly and energetic, child growing up in the hot and humid military base in Okinawa, Japan. Like any normal child, she believed the world to be just like home; warm, loving, and full of sunlight with occasional minor disappointments and sadness. Normal even in a world where Quirks abounded and made life complicated or easier depending on one's circumstances. Learning certain lessons the hard way, for example, that even though one's father was indeed capable of photosynthesis as his Quirk, it was
not
acceptable to try and feed him things out of the compost heap in the garden while insisting it was good for his health in the rainy season.
It was the start of the new school term when the primary school child's world view changed-- and her new dream would soon be born. A vicious attack on her school from an angry high schooler left several children in the hospital, herself included, and three teachers injured before someone had managed to stop the assailant. Recovery was slow due to the nature of the attacker's Quirk, and doctors had to call in specialists to help the wounded heal properly. While in the hospital, Touko was introduced to her very first magical girl show and fell in love with the bright, cheerful colors, the pretty clothing, and the litany of pro-friendship and teamwork to make the world a better place. Combined with the memory of the hero who had saved her and her friends at school, Touko found herself dreaming of becoming a combination of the two; heroes were always too tough and tumble and always talked about fighting evil and fighting as a whole; there was no unity, love, or friendship in their speech.
And so, armed with a myriad of notebooks for grand schemes, plans, and outfit ideas, Touko began studiously planning for the day she'd graduate from being a kid to entering school to be a Hero and then, eventually, evolving from Hero to the
Perfect
Magical Girl. School was, of course, taken seriously and she studied hard. A magical girl
needed
a secure alter-ego, after all, and after graduating from high school, Touko elected to transfer from her school in Okinawa into college in the United States; her mother's homeland where the ratio of heroes to civillians was perilously low and she could really make a name for herself.
Now, with scars that have faded but not disappeared and a purpose to drive her forward still burning ever-bright in her chest, Touko, Hero Name: ReDirect, is ready to take her biggest step on to the world stage and become
The
Heroine of Ages...
If only the goddamn plane to her final destination wasn't
grounded.



Posts

: 13


Join date

: 2018-10-22






Posts

: 18


Join date

: 2018-10-04





Similar topics
---
Permissions in this forum:
You
cannot
reply to topics in this forum